Washington Access Fund
Our mission is to promote access to technology and economic opportunity for individuals with disabilities in Washington State. Washington Access Fund is a 501(c)(3) nonprofit and Community Development Financial Institution (CDFI).

Washington Access Fund folleto (PDF) en Español.


"Like" the Washington Access Fund to get news and information on assistive technology. Show your support and share us with your friends. Find us on Facebook!

Stay Connected! Check out the latest Access Fund eNews. May 2013: Selecting AT, Social Security Work Incentives, Vehicle with Lift and More!
---
Job Announcement: Executive Director
The Washington Access Fund's Founding Executive Director is retiring and we are seeking a strong candidate with vision and passion to assume this role. We offer a unique opportunity to work on cutting edge issues with a small but dedicated staff and fabulous clients – building and delivering an innovative asset-building program to individuals with a wide range of disabilities.

Please visit the following link for a full job description. The deadline for applications is April 28, 2013 via email. But please apply early! We will begin scheduling interviews with qualified candidates prior to the deadline.
---
Three Ways to Support the Access Fund
Through your support, the Access Fund can provide access to technology and economic opportunity for people with disabilities throughout Washington State.


1. Make a Donation





2. Shop Online

Support the Access Fund in a free and easy way! Through iGive.com, you can shop at over 800 of some of your favorite sites and a percentage of your purchase will be donated by each store to the Access Fund, ranging up to 26%! It's free and easy to sign up for an iGive.com account by clicking on the iGive.com icon to the left; you can sign up to directly support the Washington Access Fund cause!

3. Open a Checking Account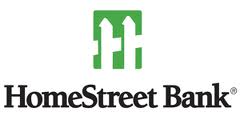 HomeStreet Bank will donate $50 to the Washington Access Fund every time you open up a new account and tell them that the Access Fund referred you. (And you win too because new checking customers receive up to $300 in rewards for taking advantage of the offer.) Read more about the HomeStreet Refer-a-Friend Program.

---
Upcoming Webinar!
May 24th: "Returning to Work!" ...while receiving a Social Security disability based benefit - what you need to know. Join us in welcoming Emma Henselbecker from Plan to Work who will be going over SSI and SSDI benefits, work incentives, and beneficiary responsibilities. The presentation will give an overview of SSI and SSDI, and then go over how earned income interacts with SSI and SSDI. The following topics will be covered: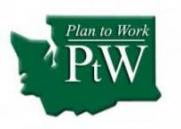 How Social Security calculates your SSI cash benefit when you have earnings

Trail Work Period

Extended Period of Eligibility

Expedited Reinstatement

Work Incentives, including: 1619b, Student Earned Income Exclusion, IRWEs, Subsidies, and Special Conditions

Accessing Health Care when you return to work

Ticket to Work
Register now for this free webinar on Friday, May 24th at 11:00am by emailing: leann@washingtonaccessfund.org, or by calling: (206) 328-5116. Once you have registered, we will provide you with a link to attend the webinar and call-in information.
---
Small Busincess Planning Webinar Series
Are you an entrepreneur with a disability who needs a business loan for your small business? Need help writing your business plan? Then sign up for the Access Fund's free, accessible web-based meetings! Stay tuned for the next start date!


To register: please email kathy@washingtonaccessfund.org or give our office a call at (206) 328-5116. Space is limited, sign up in advance to reserve your spot!

---
Client Spotlight: Meet Jerri Ingram
For someone who wouldn't call herself "tech savvy," this Seattle native has been getting a lot of use out of her iPad2 and MacBook Pro - both purchased with an Access Fund loan. Meet Jerri Ingram! Prior to getting her loan, Jerri scheduled an appointment with the Washington Assistive Technology Act Program (WATAP) to learn more about the accessibility options available in different devices. She says that it was a great experience working with WATAP; they really knew their stuff and were rigorous in their efforts to make sure she got the right equipment. It was helpful to be able to try out different devices in one place rather than having to make the rounds to various stores. ...Without the technology and Jerri's faith in SGI-USA Buddhism, she wouldn't be where she is today. "I'm just so grateful to you guys, the program is awesome. You saved me just in the nick of time!"

Read Jerri Ingram's full profile here! Jerri was featured in our October 2012 eNews.


---
Small Business Showcase

Check out "deafREVIEW," the newest addition to the Access Fund's Client Business Directory! The Access Fund is proud to showcase the small businesses of Access Fund clients. If you are an Access Fund client and would like to be featured, please send your information to: leann@washingtonaccessfund.org.

Meet the small business owner behind deafREVIEW, Melissa "echo" Greenlee!
---
Get Connected!

If you'd like to get connected to the Washington Access Fund and receive occasional updates, sign up for the Access Fund Listserv. You may opt in/out at any time.